In this post-industrial age where massive item production, among others is within reach and almost always replicable, it has become a norm as well for such products to have fake counterparts. Louis Vuitton products are no exception. Hence, this article provides a short guide on how to spot some types of authentic LV bags from fake ones.
How To Tell If Your Louis Vuitton Pochette is Authentic
Main parts
The body of an authentic LV pochette is made of monogram canvas marked with a gold shade. You can also tell a real Louis Vuitton pochette with its delicate diagonal line markings; the fake ones have insignias that are densely colored.
The inside of the LV pochette has no interior tags except for a little tab with the data code imprinted on it. Moreover, the zipper has a metal pull that is embedded with an LV logo. The zipper area also has a highly precise stitching woven with brown thread. Compared to this authentic stitching, fakes ones usually have messy zipper needlework.
Accents
The metal accents of a real Louis Vuitton pochette is usually made of brass. The d-rings are also made of brass and are attached to a "continuous piece of canvas." Fake ones have a d-ring attached to another piece of canvas.
The brass clasp of the bag is shaded with gold with an LV logo, attached with a leather loop and held with two thick stitches. Moreover, the bag strap is made of natural cowhide leather which eventually darkens over time.
The leather tag found on the side of an authentic LV pochette is marked with the words "Louis Vuitton" in capital letters. Underneath the tag, the country where it was manufactured—whether in Germany, Spain, Italy, United States or France—is embedded.
Finally, the overall stitching is woven in yellow threads in precise measurements, which is distinct in all kinds of LV pochettes, including damier azur and damier ebene ones.
Design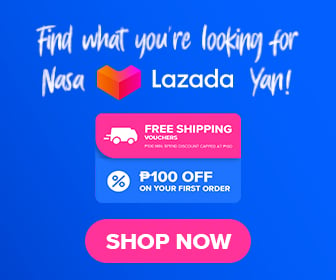 The brand stamping, which is at the center of the bag is one distinctive mark of a true Louis Vuitton pochette, compared to fake ones which may be found upside down or backwards. The print on the bottom also have only one row of symbols consisting of flowers and diamonds; fakes have a line of LVs and not printed flowers, or 2 rows of symbols.
Louis Vuitton French Co. Speedy
This rare Louis Vuitton French Co. Speedy is made of classic LV monogram canvas with faint diagonal stripes. It is also made of treated leather with a shade of solid caramel color.
One of its unique features is the Talon zipper pull tab, which is clipped with a separate Tucky lock and key attached to one side of the bag to secure your things inside the bag.
It also has a distinctive seam on the bottom, which is made of the same leather as the handles.
Finally, its interior has a small golden paper tag that says "Louis Vuitton, Manufactured in the USA Under Special License to the French Co."